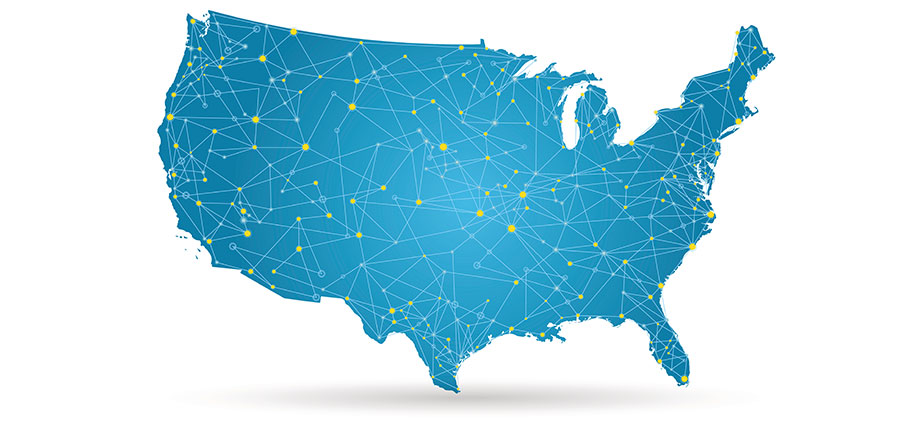 Industries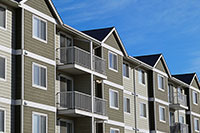 Multi Family and Student Housing
Our very first client at AWS was in the Multi-family space with portfolios in three metropolitan markets across the U.S. AWS developed a custom cost management solution for the industry in 1998 and we are continually improving our list of Solutions available to our commercial property management clients today. We provide our clients with the BEST and most comprehensive solutions in the waste industry because we are able to deliver following list of services:
Trash chute and compactor room design
New construction chute/compactor specifications
Nationwide sales & installation
Service setup and contract management
Consolidated billing for all locations nationwide
Retroactive auditing on hauler invoices
Recycling solutions
Management of valet waste services
Odor control ozone and spray systems
Compactor training online videos
Compactor and chute parts inventory
Equipment repair and preventive maintenance
Seasonal adjustments (student housing)
Compactor sales & rentals (nationwide)
Compactor "trade in" Rental Program
Trash chute inspections, cleaning, and repairs
Our solutions always meet and exceed industry standards, helping you create and maintain a clean and environmentally friendly atmosphere for your staff and residents.
---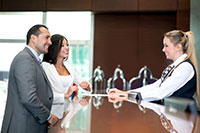 Hospitality
Hotels & Entertainment venues expect a level of quality service similar to that which they provide their clients. AWS has customized our Solutions based approach to provide a superior service for our Hospitality clients, taking into account industry specific details, which will help reduce their waste volume. Our formula includes parameters such as weekend/weekday and seasonal occupancy rates, type of food offered, and local/state recycling requirements, just to name a few.
AWS has also found that nothing compares to the detailed information we receive directly from each General Manager, allowing us to customize specific service solutions and provide them at the most competitive rates in a given market.
---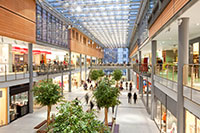 Mall and Strip Centers
We make it simple, efficient, and even rewarding to consolidate the trash and recycling programs for all the businesses located in your shopping center or mall. AWS can manage the monthly billing/collections directly to individual tenants based on retail segment, store size or store volume, removing the responsibility from your management team completely. In addition, AWS will install the latest compactor monitoring technology on each unit, which maximizes capacity in addition to monitoring multiple operational parameters such as overloads, hydraulic leaks, stop buttons, door switches, and quick disconnects. Finally, we can provide online operation and safety videos for your tenants to keep their staff up to date on equipment safety standards.
---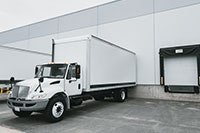 Grocery and Food Distribution
Grocery stores can vary significantly in size, thus affecting the volume of waste and recyclables. One thing is usually consistent – a LOT of "green" waste (fruits and veggies). AWS knows this one factor can have a negative impact on your compaction equipment performance and even lifespan. Our experience in handling compactor/baler maintenance and repairs, capacity monitoring, odor control systems, and providing timely emergency services will result in monetary savings and keeping the work environment stress free.
---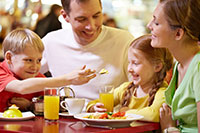 Restaurant and Fast Food
AWS provides trash removal services to restaurant chains, single and multiple location franchises, and "one-of-a-kind" restaurants. Our "On Call" solution ensures that you will receive the timely services you need in the fast-paced restaurant environment.
---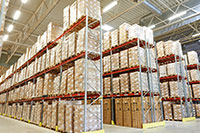 Distribution and Warehouse
AWS ensures that our initial interview and survey with your facility manager is thorough so our Account Specialists will get a clear understanding of the logistics involved in the staging and collection of recycling commodities and waste streams from your warehouse. In addition, we can arrange for regular pickup and auditing of your recycle bales and compactor loads, allowing you to continually receive maximum rebates as commodity prices fluctuate. We even distribute baler systems that record and send weight measurements prior to pick up.
---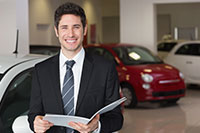 Auto Dealership
AWS does not assign a "team" of specialists to each account because this makes problem solving inefficient. Rather, we train individual account specialists to manage our automotive dealership clientele specifically, allowing them to provide expedited solutions. Disposing of all waste properly is a top priority to ensure compliance with municipalities and state/federal government regulations. The Automotive Service segment is probably the single most complex industry for waste and recycling services in America due to the vast number of waste streams and recyclable commodities including, but not limited to: cardboard, plastic, scrap steel, and Hazardous wastes such as Freon, antifreeze, and lead batteries. AWS is always thinking of ways to set new waste industry trends on how to handle these many types of materials.
---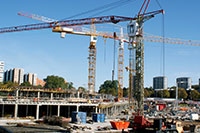 New Construction Services
We are highly experienced with the demanding schedules associated with supplying debris removal services to the construction industry. AWS has a nationwide network of haulers who are able to respond to your requirements in real time, often with no advance notice and at competitive rates. This coupled with our "Design to Disposal" solution, which provides permanent Trash Chute & Compactor installations for large projects, will make you wonder how AWS is able to stay ahead of the curve? Simple, we communicate with YOU.
During regular business hours our phones are answered by live Customer Solutions agents. After hours, our emergency line will forward messages and texts to supervisors. We even work hard to get ahead of the storm…literally. Before major weather events like hurricanes and blizzards, AWS will reach out to our clients in the affected region to prearrange deliveries or hauls.
---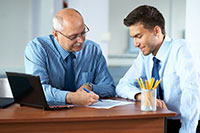 Municipal and City Contracts
We manage the waste and recycling for many "franchise cities" that have extensive networks of commercial properties and residences and offer to them nearly all of the same services that our largest clients utilize.